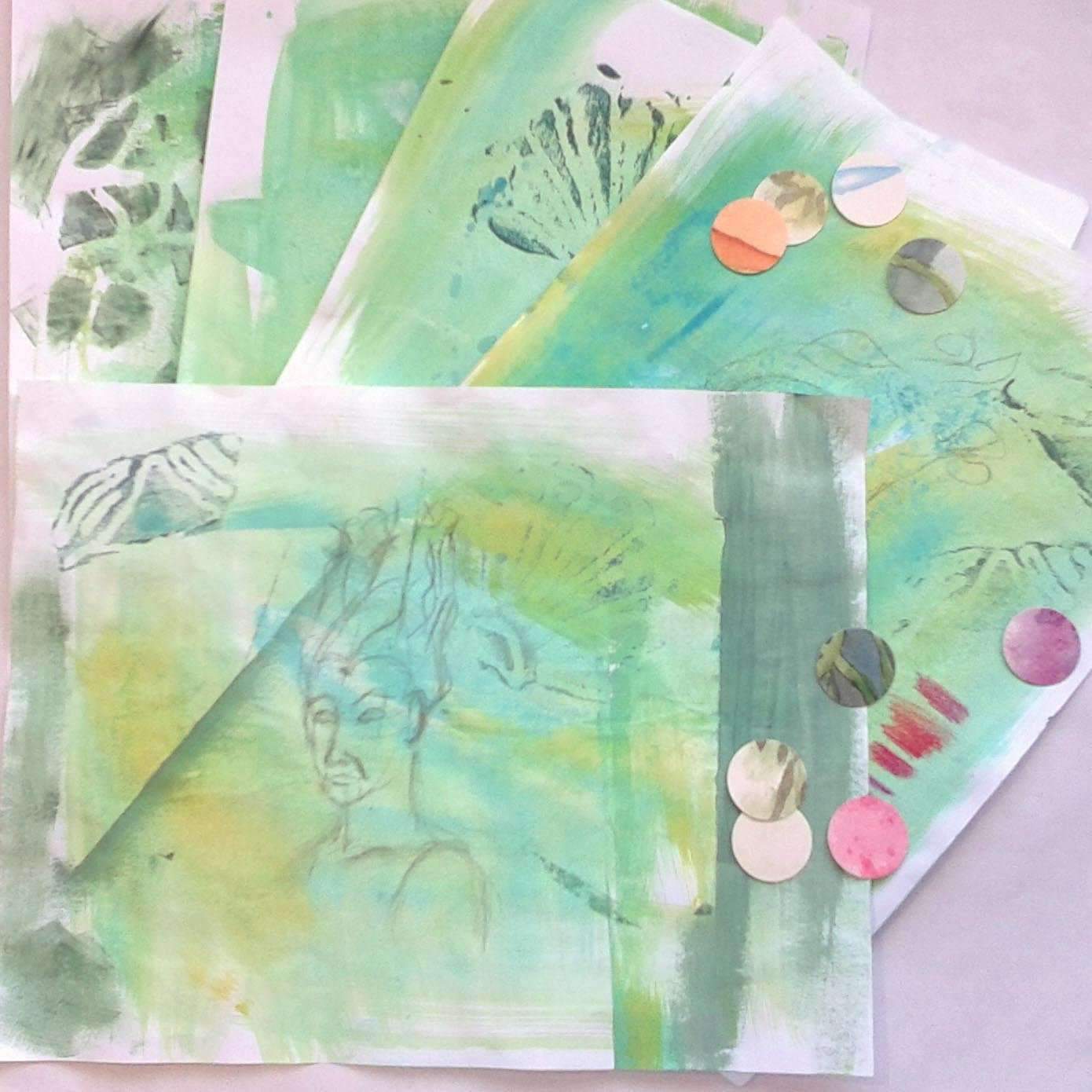 Every artist needs inspiration and the Mixed Media Art Inspiration Kit is carefully designed and curated to inspire you to create fearlessly. This papercraft and studio ephemera kit is filled with thoughtfully chosen hand painted papers, fibers and other items from my own collection.
I personally select and coordinate each handmade art kit so you can get started creating without having to search for for materials. Use these one of a kind materials for art journals, hand made cards, art tags, mixed media, assemblage art and scrapbooking!
Here's what one happy creator had to say:
I loved that each piece in the kit perfectly compliments all the others and believe it would be great for all sorts of mixed media projects tags, pockets, cards, mixed media canvas art, collage, embellishments to add to journals…
Tracey C.
Each kit is a thoughtfully curated artist's collection of carefully chosen hand painted (generally, single side) artist papers, textiles and other studio ephemera. Your kit will definitely include, at a minimum:
3 Strathmore 25% cotton rag archival letter size sheets,
3 full sheets of coordinating prints,
1 roll of mini washi tape,
3 two yard lengths of coordinating fibers,
Assorted studio items and embellishments for a minimum of 30 items from my studio collection of fine and unusual items.
You'll get a variety of items from studio ephemera and textiles to found objects from my personal stash. See the listing photos for examples of the wonderful things you could find in your kit.
Each kit is completely unique and made by hand. They're designed to leave plenty of room for you to add your own creativity to produce a work of art that is more than the sum of the parts. Get yours today!