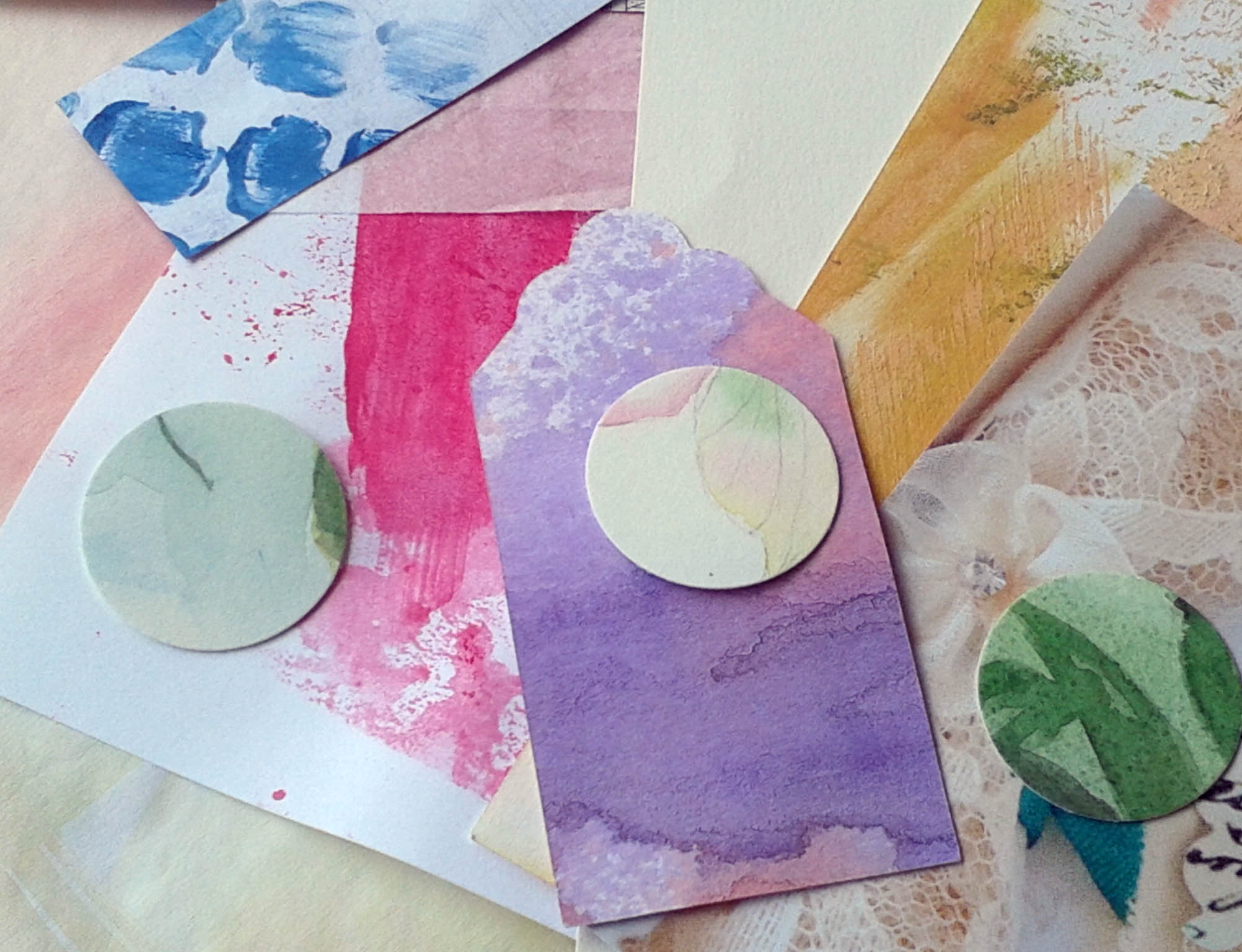 Creative Fuel for Art Journals and Mixed Media!
It's easier to create when you have a supply of materials. Grab one (or a few – each one is unique) of my exclusive artist paper and ephemera kits for more creative options.
I personally create the contents of these kits as well as assemble them with assorted hand painted papers, punch outs, and other paper bits to add spice to your stash. Use them just as they are, cut or tear them up, punch your own shapes – whatever you can think of!
There are at least a dozen (12) pieces in each package with one half letter sheet and smaller items varying from approximately 2 inches to 6 inches. Each one has a unique and beautiful assemblage from my collection of artist and studio ephemera.
These are samples of the fun things you could receive, your package will be completely unique – I'll choose a nice one for you!
Each one is in the studio and ready to ship!