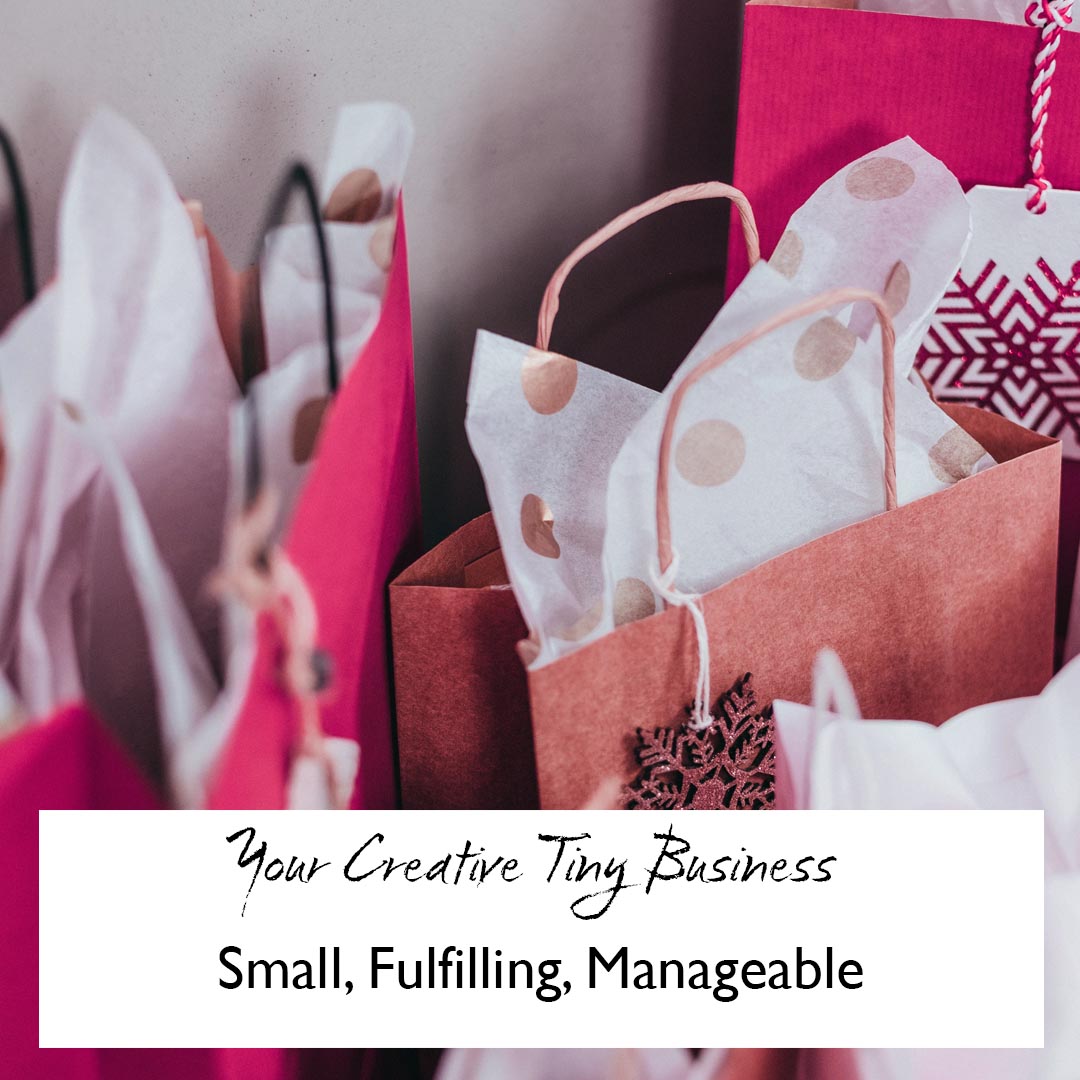 Do you sometimes wonder what it would be like to have your own shop? A little creative business of your own? Sort of a secret dream you haven't told anyone about?
I'll bet I got pretty close to the truth there. Most every creative person I've talked to has a dream of their own Creative Tiny Business. Something small, but fulfilling; manageable and sustainable.
Creative businesses are one of my passions. And, to help creative folks like you make and sell better things, I'm launching a new project to help you start your own creative tiny business. It's going to be in early release soon!
In the meantime, if you've got business dreamy questions, head over to the Shiny Designs Facebook group and catch me there. I would love to hear from you!