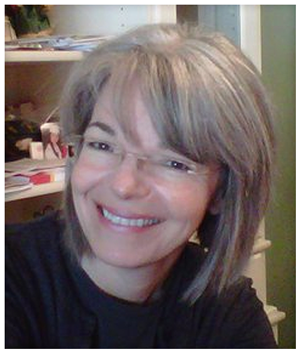 If you're a business or technical professional struggling with producing a creative project to move your business forward, I can help.
I help business and technical people design and build creative projects by leading them through the creative process and breaking it down into manageable steps. I demystify the creative process and show how to use it to produce actual business results.
No matter what type of project you need – e-book, web site content, e-product, video content or  marketing and promotional material – I can help you express your extraordinary story. Even if you don't think you're creative, we'll work together to create the project you've only dreamed about!
Why work with me?
My background includes science, business and art and that gives me a unique point of view on the creative process and how to use it to produce concrete results. I'm a widely published freelance writer, author of three books and a licensed Certified Public Accountant, as well as a member of the Florida Watercolor Society. But, the heart of my work is grounded in my belief in the creativity that resides in all of us.
I believe that creating something – whether tangible or intangible – is fundamental to human nature and denying that urge to create stunts the soul. So, I want to show you how to acknowledge that without getting lost or frustrated.
If you've got a project in mind and don't know how or where to start, go ahead and drop me a line and we'll talk it over.
A Few Facts

Thanks Monette for making sense out of my ramblings. You're the best! – Margaux
Education:
Bachelors Degrees in Chemistry and Accounting
License:
Certified Public Accountant, Florida
Memberships:
Florida Watercolor Society
Publications:
Numerous Freelance Articles, Various National Magazines
Three Books in the Arts and Crafts Industry:
"Knit and Crochet Combined", Kalmbach Publishing, 2007
"Let's Knit", Kalmbach Publishing, 2008
"Let's Crochet", Kalmbach Publishing, 2009
Highlights
Resurrected a struggling retail needlework shop: Knit & Stitch
Founded local accounting firm: Harris & Satterfield, P.A.
Discovered latent talent for coaxing creative brilliance out of others: Shiny Designs